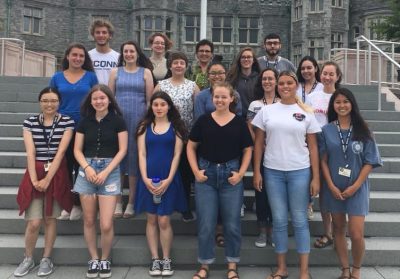 Avery Point's Academic Center is the tutoring headquarters for all UConn students at the Avery Point campus. We provide tutoring services for almost every course taught on campus--including math (from algebraic to calculus II), chemistry, biology, physics, writing, psychology, and the humanities; as well as study-skill strategies, resumé assistance, accountability sessions, and assistance with course technologies. 
The APAC is available to all Avery Point students, and provides a comfortable space for individual tutoring, group tutoring, computer work, research, and study. 
Rebecca Troeger (Academic Center Manager), can be reached by email at rebecca.troeger@uconn.edu.