Academic Center Staff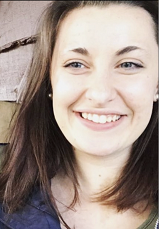 Alex A.

Hello, everyone, my name is Alex Atherton. I will be finishing my degree in English in May with a minor in HDFS and a minor in Sociology. This year I'm also head fellow for the English 1010S discussion sections. I tutor writing and psychology. Stop by the academic center so we can talk about thesis statements, citations, Freud's theories, HGTV, golden retrievers and more!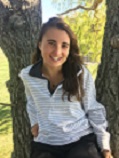 Alex F.
Hi everyone! I'm Alex and I am a sophomore Marine Sciences major. I tutor Precalc, Calculus, and Chemistry. I really enjoy traveling, scuba diving, and trying new foods!  I am also president of the Avery Point Scuba Club so feel free to ask me about that. I am very excited to start a new semester with all of you!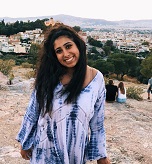 Amrita
Hi! My name is Amrita Lall. This is my second year at Avery Point. I am a Bio major. I can tutor chemistry, English, and psychology. Looking forward to working with you!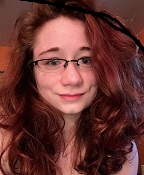 Caite
I'm Cait Cubilla and I'm a returning English tutor from last semester. I work at the bookstore in Waterford, which is cool because they have a good employee discount and I dig the lanyards. I like writing, reading, superheroes, and cats. More on myself as it develops.

Chelsea
My name is Chelsea Northup and I'm a writing tutor here at Avery Point! I'm majoring in history, and I hope to go on to teach high school. I also enjoy music, classical art, traveling, and makeup!

Chris
Hi, I'm Chris Bowers, a sophomore here at Avery Point. I tutor a variety of subjects including BIO1107&1108, CHEM1127Q, MATH1060Q, and writing. I'll be often at the desk so feel free to stop by and say hi!
David
My name is David Martinez. I am a freshman in my second semester. I am a Computer Science Engineering Major. I will be tutoring Pre-Calc.
Dennis
Hi Everyone, recent graduate who is happy to return to the Avery Point community and be able to give back by volunteering in the APAC as a writing tutor.  My life and career experiences provide a different perspective, so feel free to ask me anything!
Erin
Hi, I'm Erin! I am an English and Maritime Studies major. I'm a junior and will be tutoring English. I have a 14-year-old dog named Sampson.

Ethan
You will probably see me at the front desk, or tutoring in writing, where I will gladly answer (or attempt to) any questions you have and schedule your tutoring sessions. I'm a freshman and a political science major, and ironically I'm taking a Philosophy course in Ethics. If someone can see how those two relate, please tell me!
Fatima
Hey, my name is Fatima Abu Bakr and I'm a freshman who is going to be tutoring Bio 1107/1108 and Math 1060 (pre-calc). I'm currently pre-med, so that takes up most of my time and energy! Otherwise, when I do think about something else, it's usually cooking and travel.
Hannah
Hi, I'm Hannah Smith. I tutor biology, chemistry, math, and first-year writing. I also play the piano and love being outside.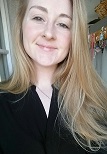 Isabel
My name is Isabel Poole. One important thing to know about me is that I love dogs. I've had two very special dogs in my life, two springer spaniels that were the light of my life. I also know random facts about dogs so feel free to ask. I am excited to start my second-semester tutoring here at the academic center and hopefully, I can help some students pass chemistry! The only stupid question is the one not asked!
Joseph
Hello everyone. My name is Joe Milner and I'm from Madison. I have an older twin sister and we are both mechanical engineering majors. I enjoy sports, boating, and I love jet skiing.
Judy
Hi, my name is Judy Serrano and I am a freshman Education major. I am currently starting at the front desk and am also involved in different clubs around the school, such as the husky ambassador club. I am really excited for this upcoming semester!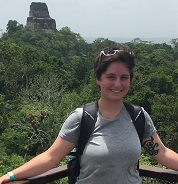 Mackenzie
Hi, my name is Mackenzie Blanusa and I am a junior Marine Sciences major and Individualized major: Atmospheric Science. I tutor in English and bio. I enjoy sailing, scuba diving, and hiking.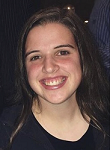 Maddy
I'm Madeline, but I go by Maddy. I tutor math and business courses. In my free time, I enjoy playing soccer and basketball, volunteering with Special Olympics, and hanging out with my dog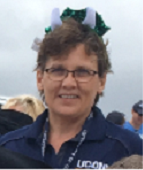 Marlee
My name is Marlee Clark. I am a graduate of the BGS program and I approve payroll and work on various things in the office. I tutor an ENG/w and some history. I have three kids, a husband, and a dog. I also have chickens and a pond.  I am currently in Ireland and look forward to the start of the semester!
Matthew
My name is Matt Landry. I live in Fairfield CT and this is my second year at Avery Point. I am an Accounting Major with a large interest in math-based subjects. In my free time, I enjoy hanging out with my friends, working out, staying active, and playing video games.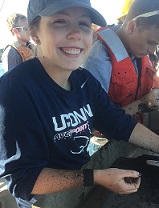 Mia
My name is Mia Dupuis. I am in my last semester here at Avery Point and will graduate with a BS in Marine Science. I am heavily involved in athletics on campus and a coach for the women's basketball team. I also spend a large amount of time working with Atlantic Silversides in Dr. Baumann's lab. I tutor pre-calculus, biology, English, Spanish, and Marine Sciences.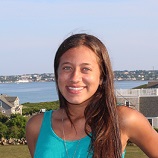 Nina
Hi, my name is Nina Lupo and I am a sophomore at Avery Point. I'm a psychological sciences major, and I tutor Statistics 1100Q. See you in the Academic Center!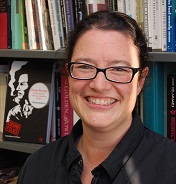 Pam
I'm the writing coordinator for the Avery Point campus, so you can come talk to me about First-Year Writing, W courses, and creative writing. I'm an Associate Professor of English, specializing in American Literature, Popular Culture, and Writing Program Administration. I like to write about detective fiction, science fiction, and utopia.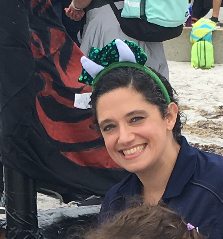 Rebecca
Supreme Overlord of the APAC. Ruler, warrior. Wades through the blood of her enemies. None may stand before the fury of her glittering sword. Those of us who gave oaths in the study hall to the name-tag giver will fulfill them all, though we fight our way over the corpses of a thousand. Academically speaking, I mean. Also tutors English.
Sage
My name is Sage Auger. I am an allied health sciences major. I am currently in my second semester here at UCONN. My plan is to get into medical school after completing my four years at UConn, and earning my MD. I am tutoring chem 1127, bio 1107, pre-calc, and first-year writing this semester.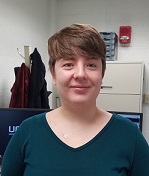 Sarah
Hi, I'm Sarah! I graduated from Avery Point in the spring of 2017. I'm now in grad school at NYU working on my Master's in English Lit. I can tutor anyone who has questions about writing as well as psychology, women's studies, some math, and much more!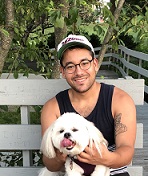 Shane
My name is Shane Chongulia, I'm coming back for a second semester of tutoring and this time around I'll also be available for Pre-calc topics. I'm a Veteran of the US Navy majoring in AHS and I'm working on building my application for dental schools. I'll also be taking my girlfriend home to meet the parents this spring break. On a personal note, I'm a huge nerd who loves video games, comics, movies, music and everything in between.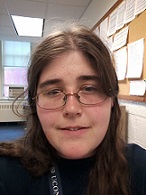 Val
Hello! I'm a former student with a degree in English. I tutor writing and journalism and you might be forced at some point to sit through one of my classroom workshops. If you need help or if you just want to bat around ideas, stop by on Tuesdays. I look forward to working with you.
Zhao
My name is Zhao Lin. This is my second year at Avery Point. I do not know what I want to major in yet.