Academic Center Staff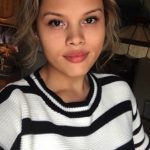 Alexis
Hello, I'm Alexis Torres, a Marine Science major here at AP! I work front desk at the Academic Center! So come stop by so we can meet and I can assist you.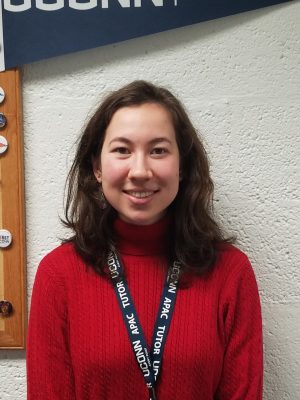 Amelia
Hi, I'm Amelia and I tutor in biology, chemistry, physics, and writing.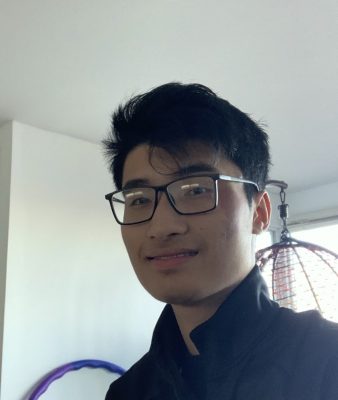 Andy
Hi, my name is Andy and I'm a current freshman at Avery Point. The subjects that I will be tutoring is mainly math and computer science. Hopefully, I can be of help to you in getting the grade you want!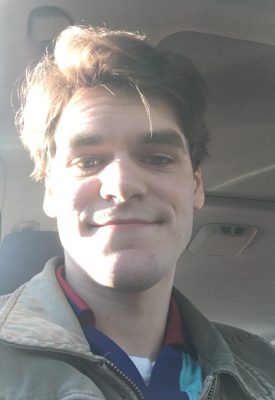 David
Hello all, I'm David! I am a senior English and writing tutor, although this is only my second semester working at the academic center. I am interested in becoming a teacher or editor and in my free time I enjoy watching movies of every genre, reading, and spending time outdoors. I spend a lot of time in the academic center even when I'm off the clock so if you see me please say hello!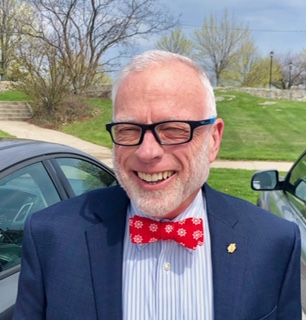 Dennis
Dennis Gagne, 2018 BGS degree at Avery Point.  This is my 3rd semester working as a volunteer tutor and academic specialist in the APAC.  Recently I've taken on the task if assisting students by coordinating the UC Conn Connects mentoring program.  Always ready to help out tutors as well.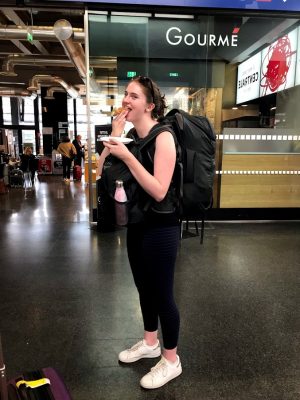 Erin
Hello all, I'm Erin, a senior English major and writing tutor. I enjoy talking about thesis statements and paper organization but also love scrolling through tik tok and watching movies (especially bad ones) in my free time. I can't wait for an exciting semester!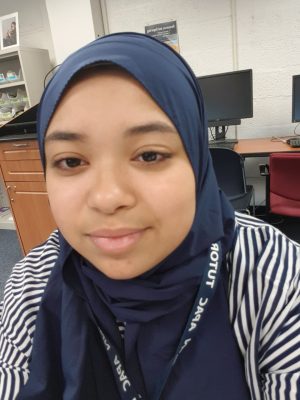 Fatima
Hi, my name is Fatima and I'm a pre med sophomore. I tutor calculus, chemistry, and biology here at the APAC. My favorite subject by far is organic chemistry, and in my free time I like travel and cook.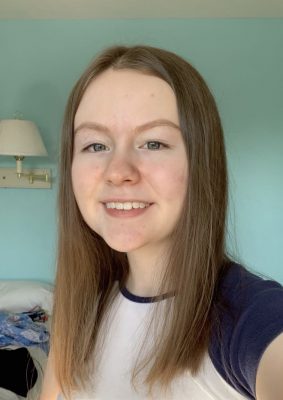 Gemma
Hi! My name is Gemma, and I'm a sophomore hoping to declare my major in either HDFS or history. This semester, I'll be tutoring writing so I can help with all things paper related. I look forward to working with you!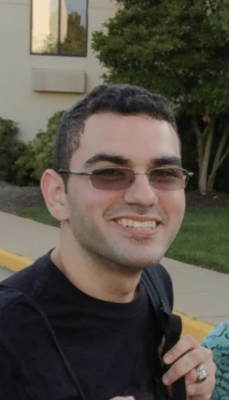 Jacob
Hello, I'm Jake, a senior in Maritime Studies with a concentration in economics. As such I am here to help in Econ, Stats, writing and review. Outside of classes, I am heavily involved with student life here at Avery Point through clubs and work, while off campus I spend my time gaming, hiking, and running pointlessly in various directions. I invite you to come on down to the academic center and say hello.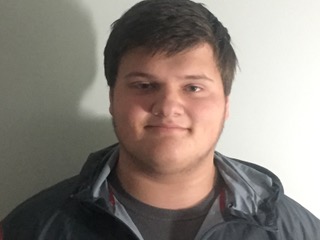 Jared
I'm Jared, and I tutor Chemistry and Math as well as ENGR 1000. I am currently pursuing a degree in Chemical Engineering. I can solve a rubik's cube and I work at Cross Sound Ferry in New London.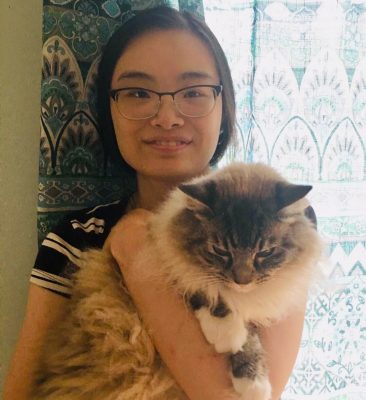 Julie Dai
I'm Julie Dai (though you can also call me JD), a junior-year English major currently tutoring Writing and Chemistry. My hobbies include writing poetry, bullet-journaling, and taking funny pictures of my cat. You can probably find me in the Academic Center even when I'm not tutoring, so feel free to say hello any time! 🙂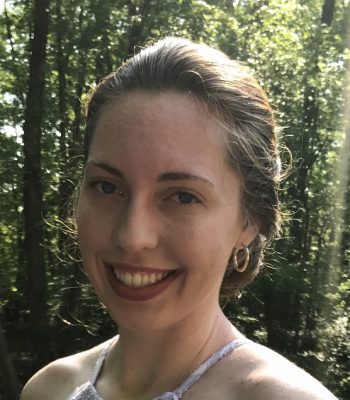 Julie Reynolds
Hi! My name is Julie Reynolds and I am currently a freshman and chemistry major. I'll be tutoring math and chemistry and I look forward to working with you all this semester!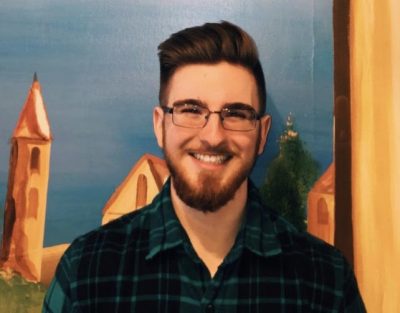 Justin
My name is Justin MacCormack and I am tutoring in Writing and Psychology. I am currently interested in education and am exploring special education. I love hiking in the outdoors and playing guitar as well as some other instruments. I am super excited to be here at UConn and love to assist wherever needed.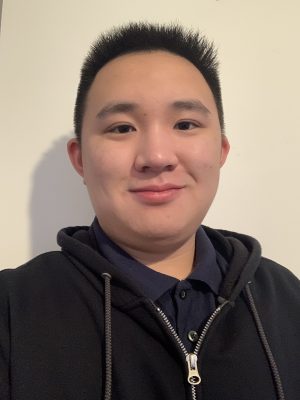 Kai
Hi, my name is Kaiyue but just call me Kai. I am currently a sophomore in Mechanical Engineering. Tutoring MATH 1131, CSE 1010, PHYS 1401, and most Engineering course offered at Avery Point. In my down time, you might find me machining or drafting an object in CAD. Come on by and say Hi!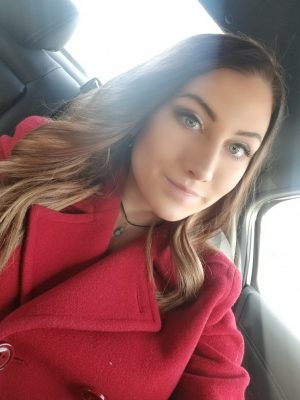 Katherine Hynes
Hello!  My name is Katherine Hynes and I am a Sophomore English major who recently transferred to UConn Avery Point.  I am joining the Academic Center as a Writing tutor this semester, and I will also be tutoring some Math.  I enjoy writing and reading fiction and poetry.  I look forward to helping you improve your Writing and Math skills!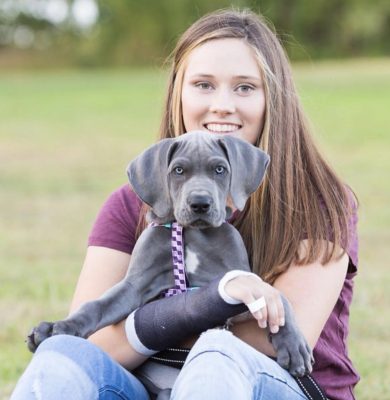 Katherine Petterson
Hi I'm Katherine Petterson and I'm from Old Lyme. I am a chemical engineering major, and will be tutoring Bio, Chem, and Math. I look forward to working with you!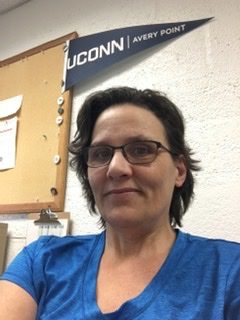 Marlee
Marlee Clark, UConn BGS grad, class of 2013. Tutors Writing, History, LAMS, and generally keeps things organized in the office.  Oh, and, if you submit your time sheets, I ensure you get paid.  I like hot coffee, ice  coffee, and any time of the day coffee.  Pic will have to be added at a later date because my phone email is being ridiculous.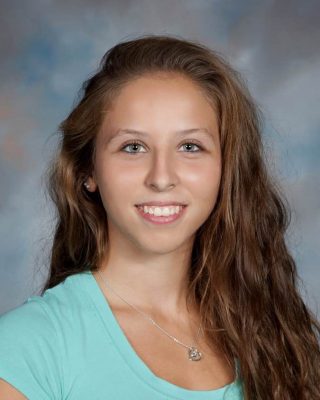 Naomi
My name is Naomi Clark and I will be tutoring English, Economics, and the Business Math courses offered at AP. I am a senior and therefore my last semester in college…. annnnnndd sea turtles are my favorite animal…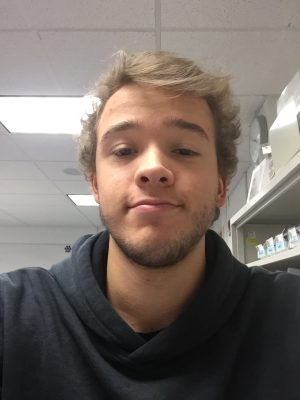 Orlando
Orlando Swift, Precalc (Math1060), Bio (Bio1107,1108), writing tutor. Student athlete at Avery Point, Sophomore year. Looking to go into PT or a related field.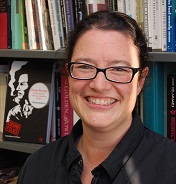 Pam
I'm the writing coordinator for the Avery Point campus, so you can come talk to me about First-Year Writing, W courses, and creative writing. I'm an Associate Professor of English, specializing in American Literature, Popular Culture, and Writing Program Administration. I like to write about detective fiction, science fiction, and utopia.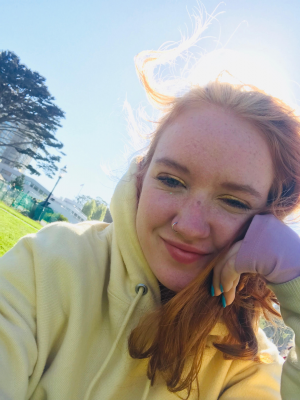 Quinn
My name is Quinn Baron and I am a freshman at Avery Point. I lived in Los Angeles, CA for 11 months after highschool (2018/19) where I tutored 5th graders before moving back to Guilford, CT to attend UCONN. My main interest is child and family development, including how trauma, drugs, genetics, and social dynamics affect us mentally, emotionally, and biologically. I tutor psychology, biology, and english because these subjects are all able to interconnect into my area of interest, and I enjoy helping others gain confidence in their writing and test taking.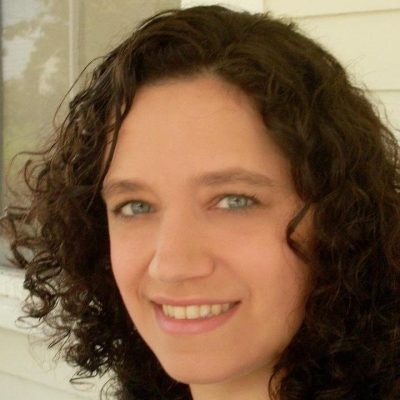 Rebecca
 I'm the Academic Center manager and I've been teaching English at Avery Point since 2011. At the Academic Center, I'm especially interested in the ways that tutoring supports tutors in their academic work and beyond, and helps Avery Point students transition into college life. My research interests are in tutoring centers, Irish and American literature, gender studies, and music, and I've taught American, British, and Irish literature, first year writing, and other courses here at Avery Point and at Three Rivers Community College, the Coast Guard Academy, and Boston College. Off campus, I'm into running, hiking, and hanging out with my preschooler.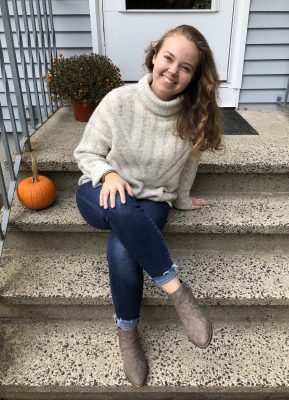 Sam
Hi everybody! My name is Samantha King and I tutor writing, psych, stats, and a couple of different things in between! I'm a psychology major and hope to minor in English and poli sci! In my free time I like to go to the gym, work, and watch Netflix (check out Mindhunter if you like psychology and crime dramas!)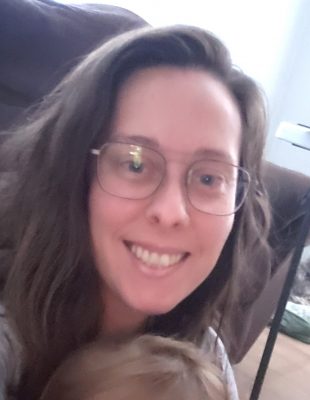 Sarah B.
Hello everyone! I'm Sarah, and I am a senior at Avery Point. I will be graduating with an English degree. I am a writing tutor, and in my free time I can be found either studying   for the GRE and working on grad school applications, or chasing my toddler around. More often than not, though, I'm chasing the toddler. I'm looking forward to working with   you!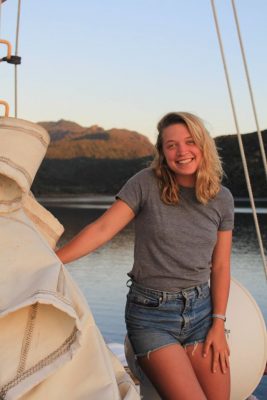 Sarah P.
Hello,  I am Sarah Stratton Patulak. I am a writing tutor and a senior Maritime Studies major.  I  love sailing and work on  oceanographic research vessels, but also enjoy cooking new recipes, painting  in watercolors, and surfing. I look forward to meeting and working with you!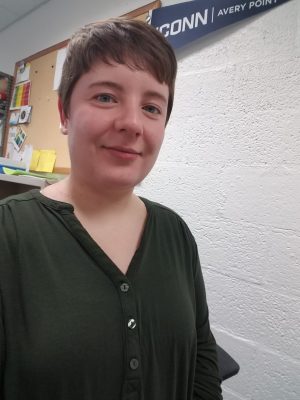 Sarah S.  
My name is Sarah and I am an Academic Specialist. I graduated from Avery Point in 2017 and I've most recently gotten my Master's degree in English from NYU. In addition to teaching English 1010 at UConn for my first semester (yay!), I also teach at Three Rivers Community College. I love reading (I have a weakness for Young Adult literature), writing (academically and creatively), photography, and painting.