Academic Center Staff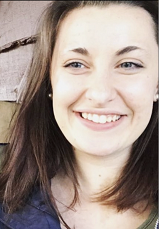 Alex A.
Hello, everyone, my name is Alex Atherton. I graduated from Avery Point May of 2019 and am returning as an Academic Specialist. I tutor writing and psychology. Stop by the academic center so we can talk about thesis statements, citations, Freud's theories, HGTV, golden retrievers and more!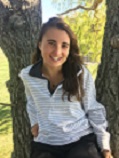 Alex F.
Hi everyone! I'm Alex and I am a junior Marine Sciences major. I tutor Precalc, Calculus, and Chemistry. I really enjoy traveling, scuba diving, and trying new foods!  I am also president of the Avery Point Scuba Club so feel free to ask me about that. I am very excited to start a new semester with all of you!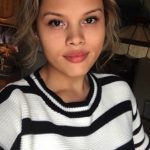 Alexis
Hello, I'm Alexis Torres, a Marine Science major here at AP! I work front desk at the Academic Center! So come stop by so we can meet and I can assist you.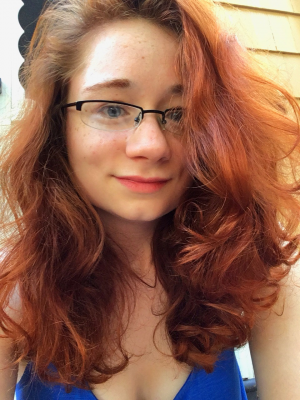 Caite
I'm Caite and I have been working as a writing/English tutor for three years now. I came to Avery Point after completing my associate's degree at Three Rivers Community College in Norwich. When I'm not tutoring (talking about writing) or doing homework (writing about writing), I enjoy reading books and comics (other people's writing).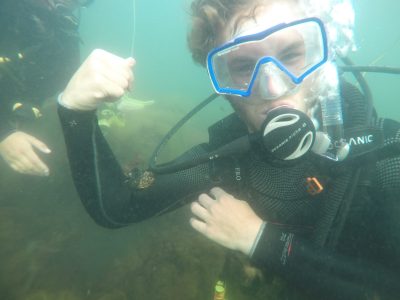 Carson
I'm Carson, a Marine Sciences major in my junior year. I tutor physics and math. I enjoy reading, hiking and scuba diving!
David
My name is David Martinez. I am a freshman in my second semester. I am a Computer Science Engineering Major. I will be tutoring Pre-Calc.
Dennis
Hi Everyone, recent graduate who is happy to return to the Avery Point community and be able to give back by volunteering in the APAC as a writing tutor.  My life and career experiences provide a different perspective, so feel free to ask me anything!
Erin
Hi, I'm Erin! I am an English and Maritime Studies major. I'm a junior and will be tutoring English. I have a 14-year-old dog named Sampson.
Fatima
Hey, my name is Fatima Abu Bakr and I'm a freshman who is going to be tutoring Bio 1107/1108 and Math 1060 (pre-calc). I'm currently pre-med, so that takes up most of my time and energy! Otherwise, when I do think about something else, it's usually cooking and travel.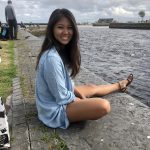 Grace
Hi my name is Grace! I'm a sophomore here at Avery Point, studying psychology. I'm excited to be working in the academic center this year, tutoring writing!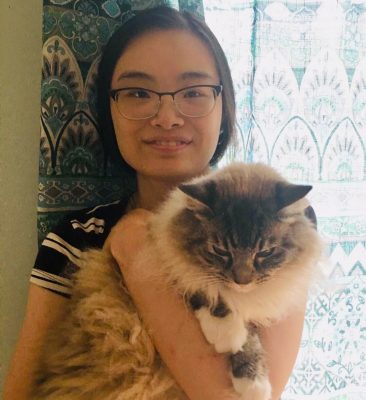 Julie Dai
My name is Julie Dai, writing tutor and feline fanatic. My interests include bullet-journaling, Dungeons & Dragons, and pictures of cats. Though I am an English major at present, I have changed my major twice. Please do stop by if you're interested in discussing any of the subjects above!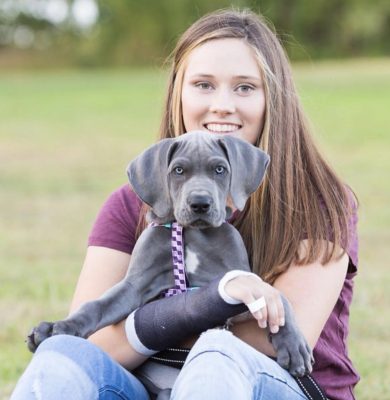 Katherine
Hi I'm Katherine Petterson and I'm from Old Lyme. I am a chemical engineering major, and will be tutoring Bio, Chem, and Math. I look forward to working with you!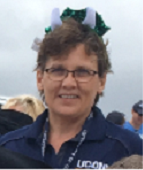 Marlee
My name is Marlee Clark. I am a graduate of the BGS program and I approve payroll and work on various things in the office. I tutor an ENG/w and some history. I have three kids, a husband, and a dog. I also have chickens and a pond.  I am currently in Ireland and look forward to the start of the semester!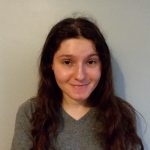 Meghan
Hi, I'm Meghan McDonnell. I'm a Marine Sciences Major; I'm passionate about the environment and sustainability. I love biology and chemistry, even though it's challenging. Math and science get a bad rap, but are possible to learn and can even be really rewarding. I look forward to sharing my approach to learning these subjects with you, and helping you overcome your challenges.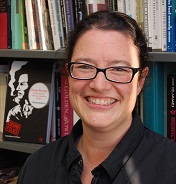 Pam
I'm the writing coordinator for the Avery Point campus, so you can come talk to me about First-Year Writing, W courses, and creative writing. I'm an Associate Professor of English, specializing in American Literature, Popular Culture, and Writing Program Administration. I like to write about detective fiction, science fiction, and utopia.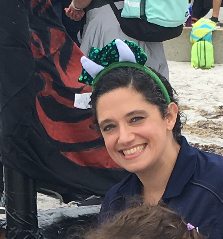 Rebecca
Supreme Overlord of the APAC. Ruler, warrior. Wades through the blood of her enemies. None may stand before the fury of her glittering sword. Those of us who gave oaths in the study hall to the name-tag giver will fulfill them all, though we fight our way over the corpses of a thousand. Academically speaking, I mean. Also tutors English.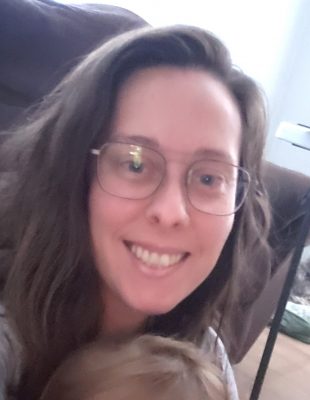 Sarah B.
Hello everyone! I'm Sarah, and I am a senior at Avery Point. I will be graduating with an English degree. I am a writing tutor, and in my free time I can be found either studying   for the GRE and working on grad school applications, or chasing my toddler around. More often than not, though, I'm chasing the toddler. I'm looking forward to working with   you!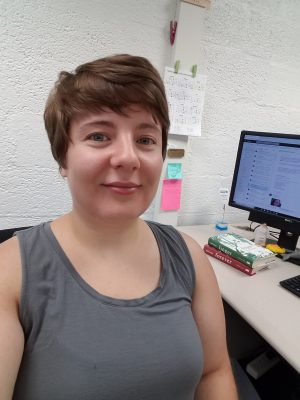 Sarah S.  
My name is Sarah and I am an Academic Specialist. I graduated from Avery Point in 2017 and I've most recently gotten my Master's degree in English from NYU. I am also teaching an English Composition course at Three Rivers this semester (my first big girl teaching job — yay!). I love reading (I have a weakness for Young Adult literature), writing (academically and creatively), photography, and painting.