The Avery Point Academic Center (APAC)  is located in ACD 107. Students are able to reserve appointments with tutors via WCOnline or through the front desk of the APAC. Walk-in appointments are available.
In-person tutoring appointments typically run for 30-45 minutes and never exceed an hour. Tutors will assist you in working through the concepts, and developing useful skills related to the given topic. Students are asked to bring any materials relevant to their current assignment or course to the appointment. Documents can also be submitted on WCOnline during appointment creation for students who schedule in advance.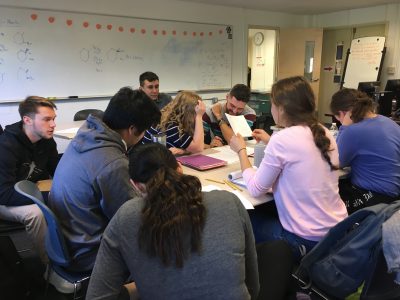 Aside from tutoring, the Academic Center also has a printer and a number of computers available for student use. We also offer study space for students who are not meeting with a tutor directly.
The Academic Center also offers a number of in-class services through Tutor visits and workshops. To view these options, please check here.