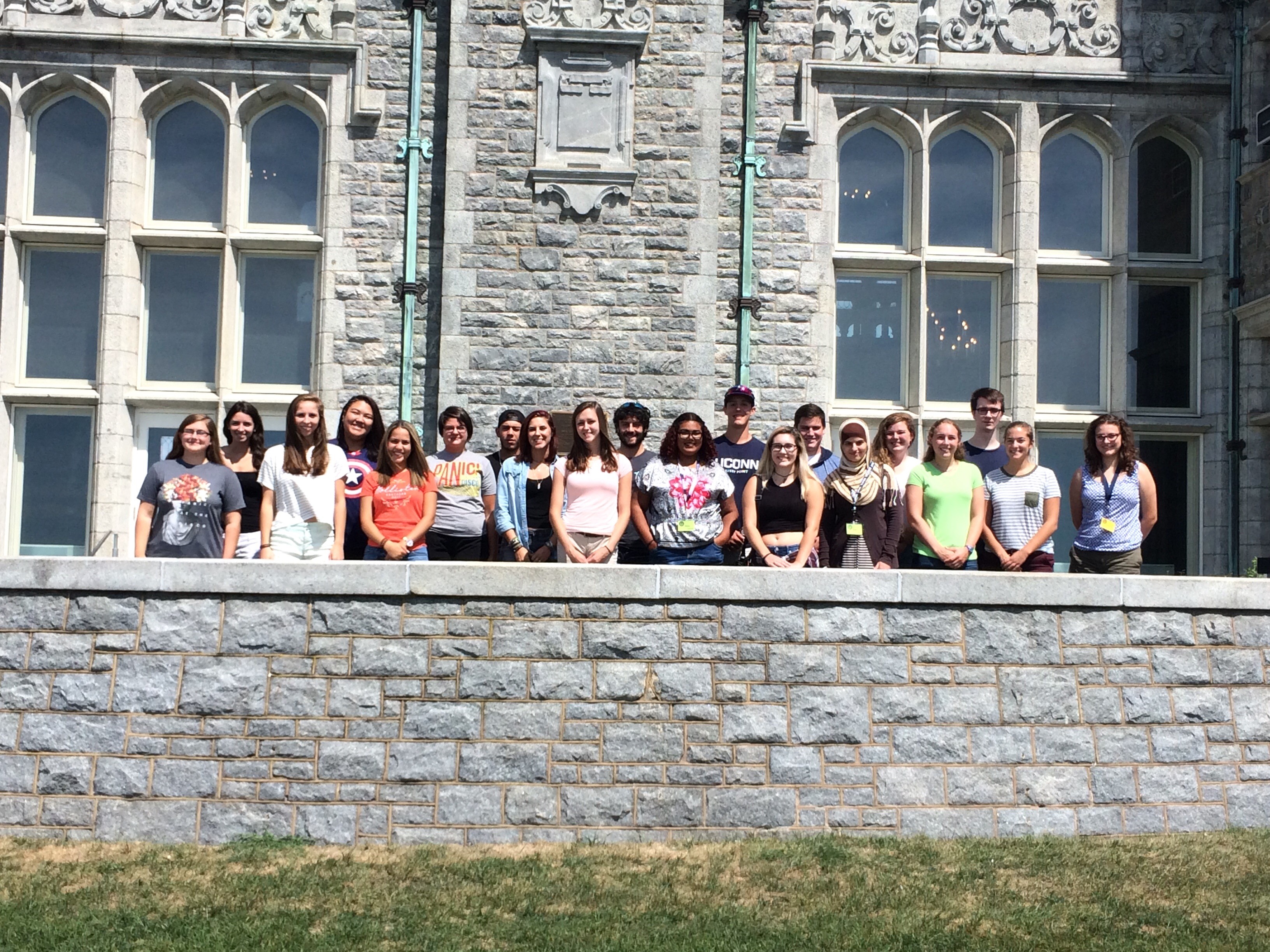 The main Academic Center contact number is (860) 405-9058. You may call this number to make tutoring appointments, cancel or change an existing appointment, or to contact a tutor on duty.
Deb Macintosh (Academic Center Coordinator), can be reached at (860) 405-9201.
The Academic Center is open Monday-Thursday, from 8am-6pm when classes are in session. Below is a schedule of when tutoring is available by subject during the fall semester.
If you need help with your studies, come on down!
Please call 860-405-9058 or drop by ACD 107 to schedule an appointment.
Job opportunities
The hiring windows for student tutors are in March-April (for the following fall) and October-November (for the following spring). Students enrolled at the University who have completed at least one semester at Avery Point are eligible to apply. See the Academic Center Tutor Application for additional requirements and more information. If you have been hired and asked to complete hiring paperwork, visit the Academic Center Hiring Forms page.